Russia Enters New Era Of Stagnation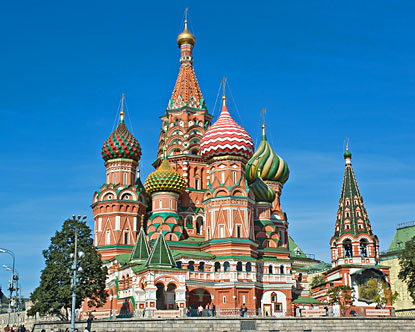 "We are at a crossroads," Medvedev wrote. "Russia can continue going forward in slow motion, with economic growth close to zero, or it can take a serious step forward." The second path "is fraught with risk," while the first "leads to a precipice." Few economists would argue with the diagnosis. "The head of the cabinet has largely learned to name the correct reasons for the country's predicament," Maxim Blant wrote on the opposition website ej.ru. Sergey Aleksashenko, director of macroeconomic studies at Moscow's Higher School of Economics, agreed : "It's a good thing that this has at least been said." The biggest flaw in Medvedev's lengthy program, critics said, was the paucity of solutions. All he offered was a slowdown in tariff increases at Russia's state-owned utilities and some small-business support in the form of tax breaks, loans and government contracts. He also expounded on the need to turn Moscow into an international financial center. "And that's it," Aleksashenko wrote. "What about safeguarding property rights and the quality of the judicial system, shrinking the state and using government resources effectively, what about privatization and infrastructure?" Medvedev's article does not contain the word "corruption" or mention capital flight, expected to reach $70 billion this year. It offers no specific measures to foster competition, the focus of the latest World Bank report on Russia. "Every month the Russian Statistics Committee surveys 25,000 entrepreneurs, trying to find out what obstacles they face, and every time they give the same answers: taxes, bureaucratic pressure, corruption," Igor Nikolaev, head of strategic analysis at the audit firm FBK, told the web site Expert Online. "How long will the government close its eyes to that, merely pretending that it's doing something?" Some worry that Russia could be entering a new era of stagnation — a term most associated with the tenure of former Soviet leader Leonid Brezhnev. "A crisis is a situation you can enter and exit, but stagnation is a situation with unpredictable consequences," said Economics Minister Alexei Ulyukayev, according to Vedomosti.
Russia pressures former Soviet republics to join his economic union.
Its foreign minister, Natalia Gherman , told us during a visit to Washington this month that countries such as Burma and Vietnam are seeking its advice as a case study of a country that has embraced democracy whole-heartedly. Washington Post Editorials Editorials represent the views of The Washington Post as an institution, as determined through debate among members of the editorial board. News reporters and editors never contribute to editorial board discussions, and editorial board members dont have any role in news coverage. Editorial Board The people who do the peoples business deserve better than this. Youd think that Russia might welcome the escape of its near neighbor from failed-state status. Instead, a furious Vladimir Putin is doing his best to sabotage the E.U.-Moldovan accord. Earlier this month Russia abruptly banned the import of Moldovan wine one of its main export products on a bureacratic pretext. It is threatening to cut off supplies of gas, for which it is Moldovas exclusive supplier. Moldovan guest workers in Russia are being rounded up and deported. Mr. Putins bullying is not limited to Moldova. Georgia, Armenia and Ukraine also have been the target of a mix of punitive measures and bribes in the last several months. The Kremlins zero-sum aim is to block those countries from completing association agreements with the European Union and compel them to join a Moscow-led customs union that would be an E.U. rival and a means of realizing Mr. Putins dream of recreating something like the Soviet Union.