Canada Stocks-tsx Steady As U.s. Shutdown Hits Energy, Boosts Gold
and Telus Corp. dropped more than 0.8 percent to pace declines among phone stocks. Semafo Inc. jumped 6.7 percent as gold rebounded. Paladin Energy Ltd. added 6.4 percent after reporting cost-cutting plans. Air Canada gained 4 percent after winning a pair of slots for flights to a Tokyo airport. BlackBerry Ltd. reversed losses after a report that the company has drawn the interest of Cerberus Capital Management LP. The Standard & Poors/TSX Composite Index (SPTSX) fell 8.44 points, or 0.1 percent, to 12,839 at 4 p.m. in Toronto. The index has gained 3.3 percent this year for the third-worst performance among developed markets, ahead of only Hong Kong and Singapore . Trading volume was in line with the 30-day average today.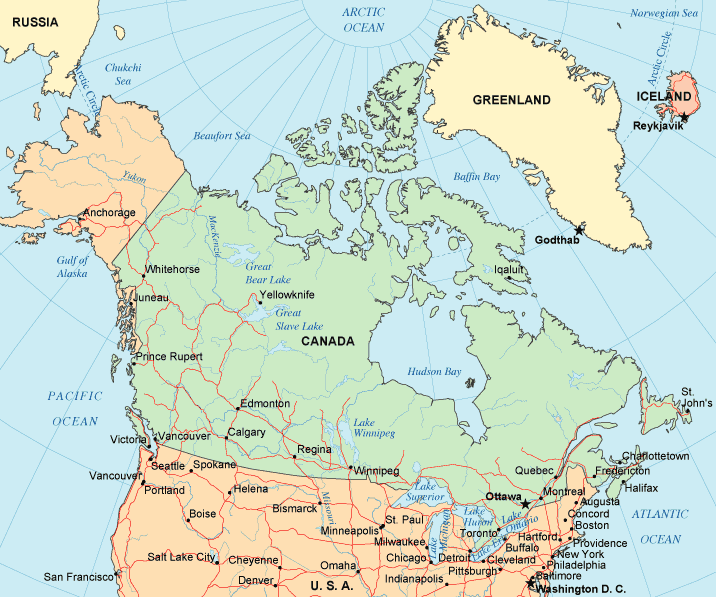 shutdown hits energy, boosts gold Financials Wed Oct 2, 2013 5:16pm EDT * TSX falls 8.44 points, or 0.07 percent, to 12,839 * Five of 10 main index sectors decline * Canadian Natural has biggest negative influence on market By John Tilak TORONTO, Oct 2 (Reuters) – Canada's main stock index was little changed on Wednesday as a U.S. government shutdown hit the energy and financial sectors, but boosted the bullion price and gold-mining stocks. A day after The Democratic-led U.S. Senate voted to kill Republicans' latest attempts to modify an emergency government funding bill, hopes the debt crisis would be resolved soon began to dwindle. The uncertainty spurred a jump in gold, which is seen as a safe-haven asset, as investors placed bets on the commodity. Gold stocks gained as a result. "The market continues to say: 'This is a temporary blip, don't get too distracted by it, but drive on, '" said Robert McWhirter, president and portfolio manager at Selective Asset Management Inc. Investors will start to panic only if the shutdown extends beyond a few weeks, he added. The Toronto Stock Exchange's S&P/TSX composite index closed down 8.44 points, or 0.07 percent, at 12,839. Five of the 10 main sectors on the index were in the red. The financial group fell 0.4 percent. Royal Bank of Canada , the country's biggest lender, dropped 0.5 percent to C$66.35. Toronto Dominion Bank gave back 0.3 percent to C$92.04. Energy shares shed 0.8 percent, with Canadian Natural Resources Ltd falling 1.8 percent to C$32.23 and having the biggest negative influence on the market. Suncor Energy Inc lost almost 1 percent to C$36.81.
Floro names Canada roster for Socceroos game against former manager Holger Osieck
Canada played No. 150 Mauritania twice during that camp, losing 1-0 and tying 0-0. The Spaniard has also summoned Michael Petrasso and Dylan Carreiro from Queens Park Rangers' Elite Development Squad to take part in the training camp. "This camp and match against Australia will be important as we continue to work on establishing our team's tactical structure," Floro said in a statement. Canada last played Australia in a 1993 FIFA World Cup qualifier when Canada was eliminated from contention on penalty kicks. Craven Cottage is the West London home to English Premier League side Fulham. — Canada roster Goalkeepers: Milan Borjan, Sivasspor (Turkey); Lars Hirschfeld, Valerenga Fotball (Norway). Defenders: Doneil Henry, Toronto FC (MLS); Dejan Jakovic, D.C. United (MLS); Adam Straith, Wehen Wiesbaden (Germany); Marcel de Jong, FC Augsburg (Germany); David Edgar, Burnley FC (England); Ashtone Morgan, Toronto FC (MLS). Defender-Midfielder: Nik Ledgerwood, Hammarby Fotboll (Sweden). Midfielders: Kyle Bekker, Toronto FC (MLS); Dylan Carreiro, Queens Park Rangers (England); Julian de Guzman, Skoda Xanthi (Greece); Atiba Hutchinson, Besiktas (Turkey); Jonathan Osorio, Toronto FC (MLS); Samuel Piette, Fortuna Duesseldorf (Germany). Midfielder-Forwards: Stefan Cebara, unattached; Dwayne De Rosario, D.C. United (MLS); Michael Petrasso, Queens Park Rangers (England); Russell Teibert, Vancouver Whitecaps FC (MLS). Forwards: Marcus Haber, Notts County (England); Iain Hume, Preston North End (England); Simeon Jackson, Eintracht Braunschweig (Germany); Tosaint Ricketts, Sandnes Ulf (Norway).